The PYRO-ENERGEN is not a "Luxury" but a "Necessity"
The PYRO-ENERGEN is not a luxury item but a "necessity" for keeping a family healthy. Many prospects have written to us, stating that the PYRO-ENERGEN is too expensive and is merely a luxury item for families.
One such person, a renowned lady who is a friend of our family, shared her opinion that the PYRO-ENERGEN is too expensive for the average person and seems like a luxury item.
Several years ago, she approached us with the distressing news that she had been diagnosed with breast cancer and required surgery to remove the tumor. We promptly recommended that she start using the PYRO-ENERGEN without delay. Approximately a month later, she returned to inform us that she was no longer afflicted with breast cancer. Astonishingly, the hospital doctors could no longer detect any tumor in her breast. She emphatically stated that the PYRO-ENERGEN is unquestionably "not a luxury item".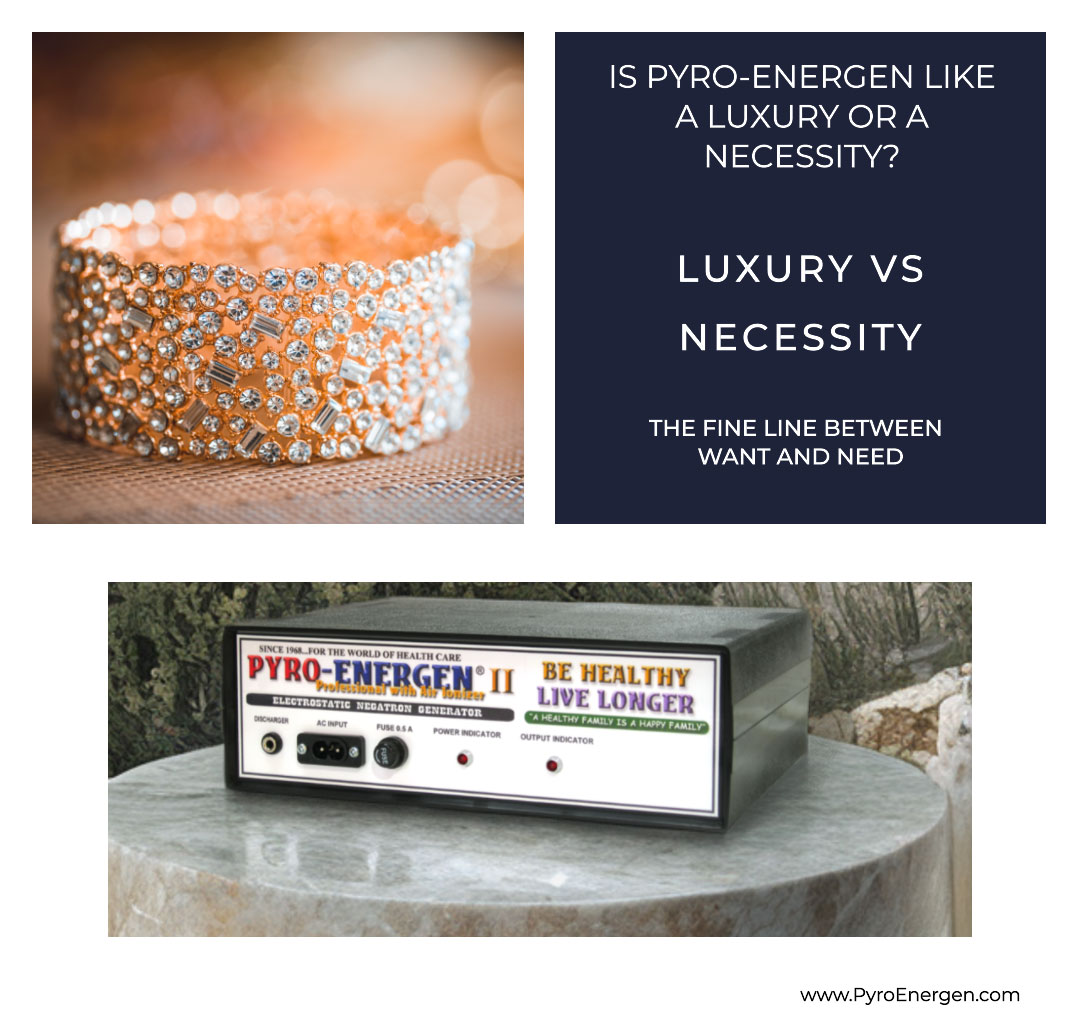 Following this remarkable incident, the esteemed lady shared the results with her acquaintances. Subsequently, two of her friends approached us, expressing concerns about their children who were suffering from an unexplained illness resembling muscular dystrophy. Both friends purchased the PYRO-ENERGEN, but we are unaware of the outcomes as they did not provide any further feedback or complaints. Presumably, their children experienced improvements in their health.
Initially, this renowned lady was hesitant to continue using the machine, even after just two weeks of usage, upon learning that she was free from breast cancer. However, as she delved deeper into the benefits of the PYRO-ENERGEN, she realized the importance of consistent usage. Our message here is that everyone should utilize the PYRO-ENERGEN for a minimum of 3 to 6 months to prevent any potential recurrence.
She came to realize that the PYRO-ENERGEN is truly a necessity in every family, safeguarding them against the risk of contracting incurable diseases.
Reprint Rights: You may reprint this article within your website, blog, or newsletter as long as the entire article remains the same as well as the "About the Author" box.
Post your comment about the article below: