PYRO-ENERGEN Testimonials
Finally, you are cured from a dreadful disease! We highly suggest that you submit a testimonial with regards to your experience with the PYRO-ENERGEN using the form below. Length does not matter, it can be a paragraph or two or it can be longer. It could be a report, feedback, or a story. Whatever you feel lead to write. It will then be posted in this section so that others can be encouraged by it.
Although optional, you may include your name and possibly your location and other specifics to add credibility. Who knows, your little story could change someone's life and health forever!
NOTE: Some clients have asked for their privacy to be protected so there are many testimonials that are not included herein. We received many questions from other people if there are customers that they can talk to personally. We know you want to be reassured but please think about it. No one that leads a normal life wants to leave themselves open for strangers or foreigners to call them at any hour of the day and take an average of 15–30 minutes on the phone or by sending e-mails asking them numerous questions. Besides, many can be answered on this website.
---
All the testimonials shown here are unedited and unsolicited. They were submitted and taken from different sources (through the form above, e-mails, letters, blogs, forums, online discussion boards, etc.). They are sorted based on their historical appearance.
---
2020-2021
Genital Herpes (Herpes Simplex Virus - HSV)
Feedback from a client in USA (Mar 2021):
I know before I bought this machine I had genital herpes, but suddenly I stop using the machine because I was not seeing any improvement, I had to abandon the machine.
But suddenly genital herpes is gone, no blisters and itching, I have started using the machine again, people say herpes simplex don't go, but friends my own is gone. I think the machine works.
Insomnia and COVID-19 (Coronavirus)
Update from Abdullah A. Hamadah of Kuwait City (October, 2020):
I've been tested positive from COVID-19! Then during quarantine I'd use pyoenergen daily after 11 day retest RESULT WAS NEGATIVE AND I DON'T GET OR FELT ANY OF TIREDNESS AND WEAKNESSES!!
Abdullah A. Hamadah from Kuwait (November, 2018):
I'm one of hundred sufferers from insomnia!! The most important thing is Sleep, and next experiment also nerve system starts to be fresh, no tension. All my workmates said and ask what I've done to my skin, which became softer looking and fresh. It seems I was infected with virus or disease from eating every day from restaurant!! Next thing VERY IMPORTANT is improved brain ability and high memory focusing. I dont know how to explain that but it really works.
Throat Cancer
Feedback from a client in Sweden (September, 2020):
Hello Dear Friend 🙏🏻
I have News to tell you
We have used The mashine evry Day since we got it 28 July.
Every day my Sister has used it and use it 5 times a Day for at least 30 minutes, and also whole nights long.
Her very big carcinoma on The throat, The lymph, has now started to get smaller and smaller, we can see it with The eyes and she can now eat again, one month ago she couldnt swallow now she can swallow food again but only sip but howewer she can now eat again, we are so happy
It is soon exactly 1 month she started, her energy is back
One month ago she couldnt walk from The car into The hospital to The oncologist, we had to carry her in a chair with vehicles, Today one month later we went to The same doctor again and he couldn't recognize her, because he remember her totally without energy and feeling so sick, now she can go by herself full of Life and new energy, she definitely couldn't recognize her, he was very very sursprised, but we didn't tell The doctor that we treat with this, we want tell it yet, later we will tell it And The cancer markers has fallen down from 54 to 31 in 4 weeks,
Thats what i wanted to tell you now after 4 weeks
We are so happy
So we want to thank you for this 🙏🏻
Jaw Viral Infection
Feedback from a client in Newport Beach, CA, USA (April 2020):
We've seen this device do really great things, even for tougher stuff, serious jaw infections/advanced where the teeth fall out in a young girl....Fun to watch her hair stand on end, next time I saw her she looked like a different woman & is actually attractive now........she tested for a virus in her sinus floor/brain that was getting the best of her – Amazing how fast this can work to clear "energies" out
Sleep Problems
Feedback from Incheon, South Korea (April 2020):
Just to let you know that I have been using the machine now for a few days and am very pleased.
I have not cured any viruses yet BUT I have found that I can now sleep well and much stress has gone. I work shift work, day and night and lack of sleep has caused me to rely on sleeping Pills. Now I sleep soundly without pills. FANTASTIC... this has improved my life 100%.
Thank you.
Sinusitis; Arthritis
Rebecca David from Brampton, Ontario, Canada (March 2020):
This is surely a life saving machine. My severe Sinus inflammation is gone. My arthritis pain became minimal. Varicose vein pain disappear and more. Amazing!
Lung Fibrosis
Tharimanathan from Malaysia (March 2020):
Given to me by Ruth Wong, and has indeed helped me improve my lung fibrosis to breathe better, God Bless You
Pain Issues; Coma
E-mail feedback from a happy client (January, 2020):
In 2017, I got sick in another town about 100 kms from my home. I got admitted in a friends homeopathic clinic. After one week I wasn't getting better. In fact I was getting weaker.He refered me to another homeopath who diagnosed me using a Bioresonance instrument which showed a picture of my Aura being torn at the elbow due to psychic attacks.
For treatment the doctor gave me some analgesics and made me seat on a pyro for two hours. He later checked me and my Aura had been repaired ie sealed up. I got well and I was discharged within a few days. I started frequenting that clinic every week to use the pyro. Later in 2018,I bought mine. And I treasure my pyro so much. I use it often. That's why I tell people to buy it.
I also know of a doctor who used it for a patient who had been in a coma for six days. Started by 8pm and next morning at 6.30 am, the patient woke up and got out from the bed like a normal person waking up from sleep.
2019
Neurological Disorder (of a pet dog Chihuahua)
Report from Stockholm Sweden (May, 2019):
We have had the machine several years and it has helped us with serious problem and this time it was time for our dog. It started with that he suddenly got problems to Jump up on the couch and in the next few days he got problems with balance and walking and also got cramps in his legs from time to time so I took him to veterinarian and they suspected it was a neurologic problem, something was pressing on his Brain or Spine so I got a prescription for MRI xray but had to wait one month for that.
Now we really was worried about our loved pet (8 years Chihuahua boy) so the first thing I did when came back home was to put him in my knee for a session of 30 minutes and I continued with that every day 3 times a day. The improvement came after a few days, he got stronger and stronger after each session and after about a month the symptoms are totally gone and he is now happy again, playing and jumping as he used to do 😃 .
Oral Herpes; Stomach Pain & Cramp; Prostate Cancer
LS from Sydney, Australia (January, 2019):
Oral Herpes - I bought pyroenergen few years ago due to my husband was suffering from oral herpes. Every winter painful blisters came out at the corner of his mouth and required medication. Yet after the frequent using of PE no more blisters have appeared.
Stomach Pain & Cramp - Early one morning I was suffering from extreme stomach pain & cramp. I was sighing and sweating from the profuse pain. My husband thought I needed to go to the hospital, however, I couldn't even stand. Then he suggested I should try to use the PE. It was laborious for me to get to the machine which is in the lounge room. With husband's help it took a while to get to the PE chair. I could only manage to sit there for 17 minutes as the pain was just excruciating. I had to return to lie down in bed. It was about 7a.m. then and the funniest thing happened, despite of the pain still with me I fell into a deep sleep and when I woke up around 11.30 a.m. I felt completely well with no sign of being sick before whatsoever! PE is just amazing!
Prostate Cancer? - recently my 76 year old husband went to his yearly check up. Dr told him his prostate is enlarged and the PSA count had increased from 3 to 8 since 2016. We decided to go natural rather than the conventional way. He had tried the Hot House (a far-infrared heat treating equipment) but the result is not prominent. So since December 2018 he has started using the PE again. He sits 3 times on the metal mat for 1 hour each time. It's early days yet, but he will go back in March 2019 for another blood test and check up. Will give you another report if all goes well. But we thank you the kind Mr Takano who helps us all over the World! Bless him!
Sleep Problems
JH from USA (January, 2019):
I felt the need to leave a testimonial here today, to let others know what I've experienced so far by using the Pyro Energen every night for 30 days, while sleeping. First, I will say that I am a fairly healthy 49 year old female. I love to step outside the box and look for unconventional ways to improve my wellbeing. This is why I have purchase the Pyro-Energen. The biggest improvement I've seen so far is that I'm sleeping so deeply and soundly, like I used to do as a kid from playing outside all day. I have experienced sleep issues for years up until now.
My second big improvement, and it has to do with sleep, is that I'm not waking up during the night from hearing strange noises or feeling a spirit trying to communicate with me. I'm a psychic and a medium. I'm like a beacon in the night for the spirit world. Night time is their favorite time to try and make contact.
Some how, Pyro-Energen has completely stopped all of the paranormal activity while I use it during the night. I'd love to know if someone from this company, maybe even Mr. Junji Takano, could comment on why this works for the spirit world like it does for keeping disease energy away, while using the device. I know it's not a placebo. Believe me, you can't just trick your mind into pretending that spirit isn't trying to get your attention...
I may be the only one that has experienced this effect, I don't know.
I plan on purchasing another Pyro-Energen device soon, for back-up purposes, in case something happens to the one I have now. That's how important I consider this device. It's a miracle for me. I used to have to take melatonin before bed as well as ask several Archangels to stand guard over me during the night, just to get the rest I needed for the next day. Now, all I do is use my wireless remote to turn the machine on and within 10 minutes, I'm out like a light. It's truly life changing!
I feel blessed beyond measure to have discovered this amazing company.
May God Bless Each and Everyone Who Is Apart of Pyro-Energen and Especially Mr. Junji Takano. 🙏🏻🏻🌟🌸 You have sincerest gratitude!
Brightest Blessings Always,
JH
2018
Migraine
Feedback from a customer in UK (November, 2018):
I have experienced "silent migraines" for years - I didn't know that was what it was until a friend of mine told me last year, I thought it was just flashing lights and dizziness.
Anyway I haven't had one for some time, not since having the pyroenergen machine. But yesterday I had one so I thought "get on the machine" and see what happens.
Normally it takes at least 50 mins to an hour for the symptoms to subside but about 3 mins on the machine and everything seemed to be back to normal. Don't know if that was coincidence or the pyroenergen but I am putting my money on the latter.
Ear Cartilage Tumour
Janet and Clive, Europe (October, 2018):
At the end of June 2017 an irritating lesion appeared on the surface of my husband's ear cartilage. Living on a farm, he attributed the problem to some kind of fungus or insect bite of which many abound here. He tried nearly every natural remedy that we investigated, believing that we would eventually eradicate this invasion. However the lesion grew rapidly into a tumour with a dark core. I took it upon myself to search for a means to cure this challenge to our lives by means of the wonderful internet. I decided that if the information was there then I was going to find it.
At no time did we ever consider enlisting the assistance of mainstream doctors and therefore never requested nor received a diagnosis although we did take photographs to illustrate its progression for our own records.
In my private studies of healing and health, I have come to the conclusion that there is more to our existence than the physical realm detectable by our senses. In my quest to find the answer to our plight I changed my internet search to "cancer caused by evil spirits". Pyro-Energen came up as a result and I read that the inventor of the machine had at one time been an exorcist which I found very interesting and which took me in an altogether different direction. I subsequently spent many hours reading the testimonials on the Pyro-Energen website as well as articles written by the inventor of the machine, many of them being of a spiritual nature which was what I was looking for. By now I had run out of physiological options.
I told my husband about the Pyro-Energen but he said that he didn't see how it could work and, as we had already spent a great deal of money on different "remedies", we did nothing about it at that time. By November 2017 the tumour was occupying about half of my husband's ear cartilage, causing him great discomfort—itching, bleeding, foul odour, hideous in appearance and having to be covered up or hidden by a hat when we went out. By December, the problem had become so great that my husband came to the conclusion that there was no option other than buy the machine and try it.
We bought the Pyro-Energen which arrived just before New Year 2018 and within three days of use, there was a noticeable reduction of the tumoral material. Encouraged, my husband went on to maintain a regime of five half-hour daily sessions on the Pyro-energen for what he considered to be the foreseeable future. (Thankfully we are retired and so this was practicable for him). There were a few glitches—bleeding, swelling, etc but he kept going and the tumour continued to shrink slowly. One evening in June, the tumour began to itch as it often did at night. He scratched and pulled it and was horrified when a piece of flesh came off his ear into his fingers, bleeding profusely, complete with its own blood capillaries. He was afraid that part of his ear may have fallen off! After calming down somewhat and the bleeding having quickly subsided, we both examined and photographed the tumoral material before putting it where it belonged – down the toilet. We were shocked and ecstatic though apprehensive. Although there was nobody who was able to vouch for the healing methodology, he kept it going and by the end of September 2018, we were confident that the tumour had been 100% eradicated. What was a very scary and challenging time is now well and truly behind us. My husband continues to use the Pyro-energen two or three times per day as a precaution but we have no doubt that his life has been saved thanks to Pyro-Energen.
I recommend this company completely. Their customer support is reassuring and, in my opinion, they are providing a vital service to humanity. The Pyro-Energen will work differently on each individual so each one of us must be very patient and give ourselves plenty of time to heal in our own unique way. It has taken between eight and nine months for my husband to do so and we now understand that his tumour was in an advanced stage.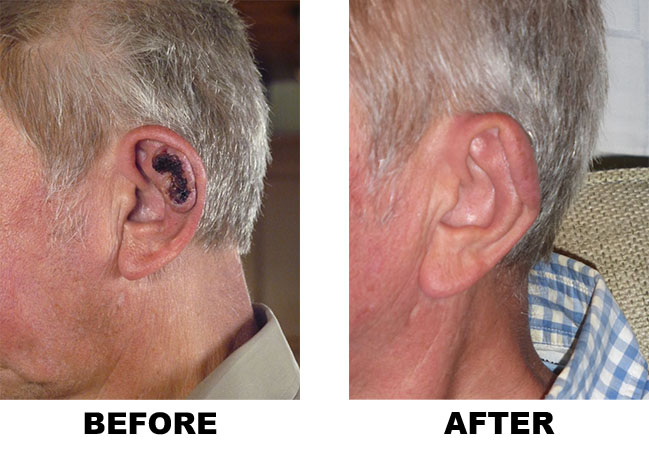 Various conditions
Andres from Toronto, Canada (June, 2018):
Hey, from Toronto, Canada. I LOVE my Pyro-energen machine, :-) it's fascinating better health technology! It really creates a strong static field around the body, I've been using it several months now and have definitely noticed positive results in helping improve my overall health. I try often to do the 30 minute sessions throughout the day, but I always use it while sleeping every night at home, I've found that I sleep much better with it, I feel protected and more regenerated with this field of energy it creates.
I bought for my bed, a larger piece-roll of aluminum screen here (then the smaller one it comes with for using on a chair) from the hardware store; Lowes, to use it more easily on my bed, I put it below my top sheet on the bottom 2 feet portion of my queen sized bed connected to the Pyro-energen machine, and around the wire to the machine from my bed, I put a piece of pipe insulating foam, and the machine itself I protected it in a plastic box with foam below and partially on the sides not covering any vents and top being open for air, being tall, that way my feet are always on top of my bed sheets but I am connected and have the field surrounding me from the machine, I also put a wireless remote to shut off the machine easily when I awake, but I still disconnect the cable in the morning so the static dissipates.
My dreams are also better overall now, besides also waking more refreshed. Great machine, love it! It's perfect for home, also hope if possible in the future, if it's possible to develop a smaller sized one for travel, this machine is great and not too big, and one could travel with it, but as luggage space now is so limited on airplanes, a very portable one for travel would be awesome too, but as this machine puts out such a strong static field, not sure if a smaller unit could hold all the technology, just an idea for you guys..., but this Pyro-energen machine is fascinating cool health technology and for anyone else reading this testimonial, it really does work!!! I totally recommend it! thanks :-) Andres
Cancer
Feedback from a customer in Kenya (April, 2018):
I must say I'm the most happy and joyful one. After receiving the machine I immediately started using it together with my family and another woman who had suffered cancer for some years and she had have two chemotherapy and required to have another one, and amazed by the testimonies. Well I have no words to describe this amazing machine and the miracles it's performing. God bless you for your good work.
Various conditions
Yanka from Sofia, Bulgaria (March, 2018):
Some time ago, a friend of mine asked me to order for him one Pyro-Energen, because he didn't feel very good for long time. he also wanted to make a gift for the other friend, who couldn't afford to buy one. So, i ordered two PEs. The result was more than we expected - My friends were very pleased with the effects of the PEs. They felt the old pain, and the joy of the ease / release of the negative / negative energy. I believe it will help them improve their bodies, physical and mental health.
I especially want to thank Mr J. Takano for the careful and helpful attitude in the whole process of buying and sending the shipment.
Thank you for supplying such a useful and therapeutic thing!
2017-2015
Rheumatoid Arthirits; Piles
Anonymous from Lagos, Nigeria (September, 2017):
My neighbor had the PYRO-ENERGEN machine and introduced it to me last year plus it was used to cure my dad suffering from Rheumatoid Arthritis. Three months ago I had pile and I used the machine and behold it totally cured the pile.
Bell's Palsy
Anonymous from Nigeria, West Africa (August 9, 2017):
A friend who suffered from Bell Palsy for over 3 years approached me after several unsuccessful bioelectric therapy treatments on her left face which left ringing sounds in her ears which got worse each time she flew in an aircraft.
Two and a half hours daily for weeks on the machine resulted in a remarkable change both on the face and within the ears. The ringing sound disappeared and then the drooping face straightened. She can now feel sensations and twitches on that side of the face and can now smile. Things she couldn't do not too long ago.
Plantar Warts
A customer from United States (July 11, 2017):
I purchased one of your machines a few years ago to help eliminate the 30 warts on the bottom of my daughters foot. With consistent use, all the warts were gone in five months! This was after two years of efforts from western medicine with only worsening effects.
Rheumatoid Arthritis; Gastritis; Spondylitis; Allergies; Edema; Hypertension (High Blood Pressure)
Anonymous from Nigeria, West Africa (April 23, 2017):
In February 2016, I received my pyro-energen electrostatic machine in Nigeria and handed it to a 69 year old aunt who suffers from severe rheumatoid arthritis that was threatening to twist her knee into a 'K'. She was in such pain that she quit going downstairs to cook because she wouldn't be able to climb back up. After three weeks of daily sessions of two and a half hours per day, along with water therapy, her right knee quite hurting and she started going downstairs as she was now able to climb up without any problems.
Again in June 2016 a senior friend (mid fifties) in the South East of Nigeria developed a particular type of gastritis that would not let her eat such that she had to be infused with drips. Her stomach was filled with acids. And she could hardly come downstairs to work and earn income. She had undergone endoscopy and was preparing for a second one when I suggested the use of the machine. Again after a one month use of two and a half hours daily, she was back to work hail and hearty.
In April 2017 also in the South East, a senior staff of my sister's school who had been suffering from rheumatoid arthritis for over 30 years and spondylitis began using the machine. She is 73. Again one month after she feels lighter, the spondylitis is totally gone, the swell on the right knee is gone and the pain greatly reduced.
I have been sleeping with the machine since March 2016. My allergies are totally gone. I use to be allergic to cold, dust and all manner of things. Now I barely catch colds or react to dust the way I use to and whenever I catch cold, a few hours on the machine and I am fine. I used to be terribly asthmatic. Though controlled at the time the machine arrived, it's totally gone now. I used to battle frequent edema but that too is under control with the machine. The machine helps me deal with stress. Each time I am stressed out, I get on the machine and I am fine by the time I wake up.
A friend was battling the early beginnings of BP. On this particular day her diastolic kept rising no matter what she did. I got her on the machine for two and a half hours and she was relieved. Unfortunately she wasn't able to do a full month's treatment.
My practice is to do a free one month's treatment and encourage them to go buy the machine. I hope this helps people seeking to know the efficacy of the machine. It has done a lot to improve my health in so many ways I can't describe. I have always been a sickly person but this machine has dealt with alot of ailments I can't mention because I don't have the facts in terms of test results to prove it. But generally, I feel well and know that investing that huge sum in buying the machine is the best decision I made for myself in 2016. It is worth the purchase.
P\s: for the sake of the people who have been treated by this machine, I have remained anonymous. But suffice it to say that these are true stories which I decided to send over because I noticed that what you have on your site are very old stories. And I do know that lots of people go to your site to seek testimonials as it helps them decide whether or not to purchase machine. The friend who introduced me to this machine, uses it both for her father and friends. She has several testimonials too but I doubt that she'd have the time to share. People are using this machine with great results but some are not even literate enough to come to your site to share.
Eczema
Cheryl Peterson from Las Vegas, Nevada, USA:
I've had 3 sessions now for 30 minutes each and I have to say that my eczema itching and soreness has reduced 99%! I'm about to have my 4th and in 4 hours another. Before my 3rd session I was pretty miserable and seriously was considering not going to my family's Christmas Eve dinner, but I'm feeling pretty good now thanks to the Pyro-Energen. Will keep you updated on my progress.
Breast Cancer
Peggy Matthews from Florida:
I was diagnosed with breast cancer. Two and a half months later, after changing my eating to organic/alkaline and using my Pyroenergen everyday, the cancer was completely gone.
Constipation
A customer from Singapore:
Fyi, after using it for about 2 months, generally it makes me more alert and refreshed. And it help relieve my constipation. I am quite satisfied with the equipment so far.
Various Conditions (Clinic Use)
Feedback from a doctor in Turkey (Turkish language):
Merhaba
Türkiye Cumhuriyeti nin Bursa şehrinde ikamet ediyorum Mesleğim tıp doktoru ve halen kendi işyerimde çalışıyorum İki sene önce sizden üç adet Pyro Energen makinesi aldım. Makinelerden memnunuz Bu nedenle sizinle bayiniz olarak çalışmak istiyoruz Teşekkür ederiz
Saygılarımla Dr. Ali Özgür
Allergy
Ramesh A N of India:
Yes, it works wonderfully. We are using the pyroenergen in our family daily. We are healthy and happy. We have been relieved most of the allergy related problems. Thank you.
Test Result Using Electro Interstitial Scanning (EIS) System
Feedback from a customer in Australia:

Here is the one result I had with using it for fifteen minutes on a female patient age 35 years. I use an EIS medical scanning system it is 93% accurate and 84% specific it is used in space to see changes in the human body we use perameters for 22 different parts of the body when we scanned this girl her score was 7 out of the 22 organs and specifics inside the perameters we scanned her blood was clumped and aggregated.
After fifteen minutes on the machine her score was 21 out of 22 it was fully negatively ionized and flowing like a river this we would class as a mini miracle we have the scans recorded 17 minutes later when we rescanned her she was a different girl.
Chronic Cough
Feedback from a customer in Singapore:
I had chronic cough for almost a month. My cough was very persistent from midnight till morning and after using this equipment for about 2 days I noticed my cough has became less frequent and now after 5 days it is almost gone. I used it 3 times a day for 30 mins each session.
2014
Urination/Prostate Problem
Kamal of Ampang, Kuala Lumpur, Malaysia:
I have been using this incredible machine for 3 yrs now. I bought this machine initially to overcome urination problem probably from my prostate. After using it for 4 days of 3-2hrs session per time, daily; I had a total cure of this problem. I am also a heart by pass subject who constantly suffer pain in both of my legs as a result of the by pass opearation took veins from both of my legs. Using this machine also helps tremendously with that pain. My legs also feels a lot warmer after using it. I would recommend to everyone this inexpensive machibe.
Psoriasis
E-mail from a satisfied customer in United Kingdom:
I bought a Pyro-Energen machine from you in early June. After using it for 10 days my Psoriasis has gone !! I had the psoriasis for 40 years! Needless to say I'm absolutely amazed and delighted by this!! Regards
Persistent Cough in Children
E-mail from a happy parent:
For a month my 3 year old had a constant cough that makes her feel depressed. After doctor visits and nothing but cough medicine nothing worked she still coughs all night long constantly getting no rest. Her mother finally brought her to me I started to give her honey and warm water because she said coughing was hurting her throat. My initial plans was to wait until morning to try Pyro-Energen but throughout the night she coughed constantly. I got up about 1am and set the machine up for bed use. This testimony is as real as it gets but immediately after turning it on and laying back down with her not one cough and after three hours of hearing her sleep so peacefully I don't know what to say so I figured if I just send in my experience maybe it'll help someone else. So far so good she hasn't coughed or even had to clear her throat she is sleeping peacefully. I will continue to do 3 more sessions before her mother picks her up and I will log her progress even afterwards. Thanks for reading.
2013
Black Veins
Feedback from a customer in India:
As I am having fair complexion, since one year, I found some blackened veins around my two knee leg and feet joints and they found changing the blackened to normal after using the unit.
Gout
E-mail from a customer in Malaysia:
I'm pleased to inform you that I've been using your pyroenergen for almost 2 years now and am very happy with the result. My friend whom had gout attack almost every year now hasn't had any attack since using your pyroenergen and he believes it really works so effectively for him that he's now ordering a unit from me.
Genital Herpes
Anonymous from North Queensland, Australia:
I had a recuring group of pussy blisters on the arch of my right foot for about 2 years which I thought was a spider bite and the pharmacist thought was a fungal infection. It occurred about every 6-8 months then started between my toes. About 2 years on I started to develop the same on the cheek of my right buttock which I again passed off as a spider bite as I never got the two at the same time and never connected them. I finally went to the doctor at my husband's insistence only to find out it was genital herpes contracted from my x partner about 5 years earlier. The doctor had no answers as to why it "jumped" the genital group of muscles as is occasionally the nature of the virus but I'm very happy it did.
I was offered a tablet (with possible side effects) for the rest of my life to prevent it from reoccurring but opted not to.
After having the big toe of my right foot skin free and weeping for three months straight due to the virus my husband and I decided to buy the pyro-energen. Because of my own personal disgust with myself and the fact that I had this virus, I used the machine for about an hour each morning and afternoon for about two weeks. That was over a year ago now and I have not had the virus since.
Norovirus
Gathered from an online discussion forum:
Observation of using the Negative Static Ion generator is there have been 2 out breaks of the NoroVirus, and my work colleagues and family all get the vomiting, and diarrhea. Where all I get is the stomach Cramps. Which IMO is the generator keeps the viral load down, so that my body does not need to get rid of it with vomiting and diarrhea.
2012
Back Pain; Eczema
Salud Health Shop of Begenfield, New Jersey 07621, USA:
My son had back pains. He is 6'4 and worked as cashier at A n P Food Store and bending might trigger back pains. He was 20yrs old then. He complained he had back pain last year and begged me to do something and can't work. He called in sick, brought home the machine from the shop and while he was asleep on the couch, I put the Pyroenergen on top of him 30mins at night 6pm, 10pm and another at 6am. When he woke up the next morning, he forgot about his pains and denied any pain. Another testimonial was, my European friend Marta had eczema for 3 decades and when she came to the shop and used it 3x in a day, it dried and healed her eczema. She can't afford to buy one but she comes to shop on and off.
Heel Spur; Psoriasis; Rashes
Report from New York, USA:
Your machine can do much more than you say it can. 1. My wife had a heel-spur and when she woke up in the morning she lamed for a while. Now she does not know where the problem went. She is very happy. Her psoriasis is going and her hand is looking much better. Her face is looking much healthier and she has a glow in her face.
2. A friend took two treatments—3 different half hour, treatments on one day and a repeat of the same treatment another day. She had an accident on her left leg many years ago, with a lot of complications on that ankle. She said that she is much improved. She even wants to get her own machine. She lives in New Jersey and we live in New York so she lives very far to come for a treatment. She is trying to buy her own machine.
3. I had a rash in my groin area and it seems as though it is being cured.
Thanks, and we have much more to talk about. Until later.
Persistent Unexplained Breast Pain
Report from Benidorm, Spain:
When we were at our summer place in Spain I brought Pyroenergen as usual, never go anywhere without it, it is a cheap life insurance for our family. I heard a neighbor of ours had major health problems and because I practice alternative medicine, I contacted him and he told me that in recent months he had got so terrible pain in the breast area and had been hospitalized several times and they checked him very carefully but could not find anything so they thought it could be lack of calcium that elicited such pains but they were not sure, they gave him cortisone injections.
Since it was not possible to establish a diagnosis, it was hard for me to deal with Bioresonance (BRT) so this was a job for Pyroenergen, I told him a bit about how it worked, and offer him treatment, he was very insecure and wanted to talk to his wife first. May be added that this was a strong muscular man who used to go to the gym several times a week but now has become totally decrepit with weight loss as a result.
Well the next morning, the doorbell rang and he said he was ready for treatment, normally one should sit for half an hour at a time two or three times a day depending on how big the problems are. Since it was not feasible so we agreed that he would come every day once and sit for an hour. After six days (6 hours of treatment), he began to gently say that he thought the pain had diminished so we continued and from now after each treatment the pain subsided gradually, after ten treatments, pain was completely gone...
We had no time for more than ten treatments but last I spoke to him, it was all good, no pain anymore and he had started at the gym again.
Early-Stage of Prostate Cancer
A feedback from Kamal B. of Malaysia:
I have been using this machine for almost 2 months now with twice daily sessions of 30 minutes each session. When I bought the Pyro Energen I was having an initial stage of prostate (suffering for 2 weeks and after a week I consulted my Physician who prescribed me some medications which I did not consume as yet then). After 3 days using the Machine my prostate was totally relieved until thus far. I am continuing using this machine everyday with the same schedule and I am feeling healthy except that I feel dehydrated after every session and if I don't drink enough water, my skin becomes dry. Is this normal? Other than this condition I don't have any other complain.
Our comment: Dehydration could be the result of healing crisis, a.k.a. die-off symptoms or herxheimer reaction. Read article "PYRO-ENERGEN and Herxheimer Reaction or Die-Off Symptoms". Drinking plenty of fluids will help overcome a healing crisis.
Lung Tumor
Atty. Edward J. from Philippines:
In my case with alleged small tumor in my lung, I have been under chemo for the fifth times/ season since February of this year up to this June this month. But since I believe in the usage of pyro-energen ten years ago up to now, hence, I religiously use daily this machine for two hours per session and twice a day to counter-effect the damage that might be done by chemo to my vital organs and I also ate fresh fruits and fish and no meat consumption.
The result is that the small tumor has not grow bigger. My skin complexion has returned to reddish color. My lung breathing has gone back to normal sequence. I am not tired now when I am speaking unlike before but I have a complete rest of more than 8 hours sleep a day and not abuse my physical and mental body.
My spiritual companion is always by my side. Thank you.
Cancer (Sarcoma virus, Carcinoma virus, Melanoma, Leukemia); Parkinson's Disease
Gathered from an online research forum situated in USA:
The PyroEnergen is indeed a fantastic instrument. It creates a strong static electricity field, which according to the inventor disallows viruses from reproducing. We have seen very quick resolutions of flu, colds, headaches, etc., as well as (more importantly maybe?) recovery from some cancers. It appears to deal very well and fast with the sarcoma virus, and a bit less well with the carcinoma virus. It is most helpful in melanoma and leukemia.
As a side, one client who got the machine for helping with cancer is also a Parkinson's patient. To everyone's amazement, not only did she clear up the cancer in about 3 months, but her Parkinson's symptoms all but vanished.
Breathing Problems
Kamarul Zaman from Kuala Lumpur, Malaysia:
Your product works great !. I could feel it working immediately. Honestly i cannot believe the results - AMAZING. My sinuses and throat are clearing up as well as my lungs. I am breathing clearly for the first time in 7 years. I am in love with this machine, you are really helping people. WHY IS THIS NOT IN EVERY PEOPLE'S HOUSE ???.
Breast Cancer; Fibromyalgia
Gathered from the online discussion forum of Xtrememind.com
The Pyroenergen helped me to cure my grandma's breast cancer (7 months) and my brother's Fibromyalgia (3 months) !!! - http://www.xtrememind.com/phpbb/viewtopic.php?t=1721
Cold Sores (Herpes Virus); Sinus Congestion; Sinus Headache; Enlarged Prostate
Gathered from an online discussion forum:
I know of its 100 % effectiveness on cold sores (herpes virus) after a 10 to 20 use. The normal cycle for me without the Pyro-Energen is about 7 to 8 days of unsightly discomfort. With some prescription drugs I've used the cycle can be shortened by a few days. But with the Pyro-Energen it will stop its progression and start healing after 20 minutes. If I catch it as soon as I feel it starting it's stopped before it's hardly uncomfortable and barely visible. To me that is a good thing.
This morning I awoke with congested sinuses and a sinus headache after 20 minutes of use the headache was gone and my sinuses were completely clear and have remained so all day.
My brother has a Pyro-Energen also and uses it for all of the above conditions. He also had an enlarged prostrate with an elevated PSA; after using it for a few weeks he noticed a significant improvement (reduced prostrate size, which improved urinary function and lower PSA number). He now uses it for maintenance without the use of drugs. He thinks that is a good thing.
I personally know of several others who own and use their Pyro-Energen for various conditions including cancer and they are very satisfied with the results they are receiving.
I enjoy standing a piece of tissue paper on its edge without touching it by virtue of the static charge I'm receiving.
I would not want to be without my Pyro-Energen; if it breaks I will get it repaired or buy another one. I spoke with my brother today and he agrees.
Brain Sarcoma
A report from Anonymous, Ph.D. of Seattle, Washington, USA (gathered from an online discussion forum):
In late 2004 I found that I had a brain tumor with the BY (sarcoma) virus. Being a bit of a mad scientist, I decided to use the Pyro-Energen as the only treatment for a couple weeks to see what it would do with the virus. Using a form of energetic testing, I found that the virus score was cut in half in a week and eliminated in 2 weeks. (This is fast.) The remaining mass was shrunk using a radionics activator and a setting of 05000. The neurological symptoms have cleared up nicely. Other people using the device have had good results, though not quite that fast.
Cold Sores (Herpes Virus)
Gathered from an online discussion forum:
I normally sit in a non-metallic chair, put my feet on a metal plate sitting on top of the Pyro-Energen with the wire attached to the back of the machine, which gives it maximum power output. I normally run the Pyro-Energen about 20 minutes and will notice a cold sore will stop growing and hurting within hours of a 20 minute session and by the next day will be dramatically improved with no sign of virtual activity. The body then just repairs the damage of the dead virus. Ifve stopped cold sores several times; it has worked great for me. I would guess that it would work similarly for genital herpes.
Cold and Flu; Oral Herpes
Gathered from an online discussion forum:
I have personally used the Pyroenergen successfully for a cold and flu. My cold symptoms disappeared in two days but I felt an immediate sense of relief after the very first 20 minute session. It is recommended that you use it for 20 minutes 3-4 times daily at a minumum...there are absolutely no side effects that I experienced...it creates a negative static electrical charge around the body which in turn makes the inner environment inhospitable for any and all viral conditions, perhaps by alkalinizing... I'm not sure but I can attest that it works. Amazing really... I highly recommend this device for viral conditions. I am continuing to use it for my oral herpes that I get about once or twice a year...I have not had an outbreak since I started using the device although it has only been a few months.
Dry Mucus
Gathered from the online discussion forum www.rawpaleoforum.com :
Fellow raw paleo Yon also benefited immensely and immediately from the use of PYRO-ENERGEN, helped him get rid of 50% of his stuck dry mucus in 1 hour. Amazing. He would cough out mucus when the machine was on and stop when the machine was off.
Shingles (Herpes Zoster)
Gathered from an online discussion forum:
I've had PYRO-ENERGEN for the last year now. They're a great way of negatively charged ions into your body. They definitely increase energy as a result. I've got something called a Bio-Energy Meter which measures your body electricity and it shows readings increase after each session.
It's definitely good for helping recovery from viral diseases as it states. I had shingles last year (this is why I bought the machine) and definitely helped calm down the symptoms, and over a period of time, it helped me to recover completely.
Dry Cough
Excerpt from a health blogger – Pyroenergen Treats Dry Cough, Hard to Breath Lungs :
Pyroenergen to the rescue. E felt really bad. I saw him try to lie down and he said he couldn't breath. He resorted to try sleeping sitting up but that didn't work too well. This young man needed his sleep. Pyroenergen works to fix the body electric aura to allow self healing. In the case of E, everytime he used the pyroenergen, he would be able to cough out phlegm! No longer the dry cough. In 1 hour of pyroenergen E was able to expel and finish off a toilet paper roll full of phlegm. In 1 hour his lungs felt it had improved 50%. He was still coughing after the machine was turned off, but E was finally able to sleep! Awesome!
Today E just spent the time at his hotel sleeping. Too tired. He experimented with the Pyroenergen and found that it repeatedly helped him in coughing out the mucus. Interesting.
We also tried a whole bunch of other stuff on E like Quantumin drops in his nose and gargling it with water, with colloidal silver gargling to stop the coughing, lagundi just once to expel mucus, oleia oil on his chest and back to hopefully relieve any inflammation. But it was the pyroenergen that was the highlight of this healing act. Of course the other methods helped. The kidney cleanse expelled some foul smelling pee and his rashes have lessened.
I left E a steam bath generator but he didn't use it yet. E feels good enough this evening we have plans to driving out of town tomorrow. Thanks again pyroenergen!
Emergency Lung Pain; Bronchitis
Excerpt from a health blogger – Emergency Lung Pain - Green Mucus - Bronchitis - PyroEnergen to the Rescue! :
...It took me a while to re-assemble the machine. I drove by my office on the way where I store the machine for emergencies, then I looked for an aluminum plate, I couldn't get one in the village hardware store but I saw that the commemorative plate on my wife's car was a suitable metal, so I used that.
She was dead tired flat on the bed. So I tucked in the metal plate under her butt and administered PyroEnergen treatment that way. Tested the static electricity works with bits of paper. Tested on myself first. Then tested it on her. It's been a long time since I ran this machine. It still works. I always kept this for emergencies and this is an emergency.
She was impatient. She had not experienced, nor known how and why this machine works. She wanted to go to the hospital. I said, relax, this is emergency treatment, the fast way I know. So let's get on with it.
She was Pyroenergen treated for 30 minutes, she took a pee break then 30 minutes again.
After that she was up and walking and asked permission to take a bath. (Imagine that. Applause please.)...
Allergies and Chronic Illnesses
Feedback from one of our dealers in Malaysia:
One long month had passed. I've tried and demo your products. The results are fantastic. Some of the participants who are allergics to allergies like cats, lices, and bedbugs, shows immediate remedy with 30 minutes of treatment. Others who had chronic illness shows signs of recovery. Thank you.
Chronic Arthritis
Anonymous from Caribbean:
I purchased the Pyro-Energen machine because I am a devoted Christian and was intrigued by the fact that the inventor sought the Lord to help people who needed to be helped with sickness even of a spiritual nature.
I had the machine for about 2 weeks and only used it about 4 times because I am not a sick person. Then I saw a woman trying to come out of a van with much help.
I asked her problem and was told she suffers from Chronic Arthritis. I allowed her to use the machine for 2 days. On the third day, I saw her walking normally. I asked her if she was the same woman that was being helped and she lifted her hands in the air and began praising God, then bending over and touching her toes. She then told me that she not only had the problem of walking but she could not lift her hands before. Now she is 'walking and leaping and Praising God' for the simple and effective machine. She is 68 years old.
2011-2002
Common Cold
Rogelio from South Korea:
I finally was given an opportunity to try out the PYRO-ENERGEN last week when I came down with a cold. I used the machine an half hour a day for 2 days and was almost fully recovered 4 days later. I usually get a fever, headaches, sore body when I get a cold, but I believe I staved it off with PYRO-ENERGEN. I feel very confident in this machine, and will use it daily for preventative measures.
Sifu Amin Jani of energy-cultivation.com, USA:
I just got it, with the first use, it dissolved the attachments others have towards me and afterwards, shielded me from there ghosts. this is a must product for good mental, emotional and physical health. Thank you!
Prostate Problems
Anonymous from Stockholm, Sweden:
Got my machine in just 3 days and start to treat right away twice a day 30 min and result is amazing. All problem with prostate is gone, before I woke up several times every night and had to go to the bathroom was always very tired because of disturbed sleep but that is past now just after one week of treatment. Wow what a machine...
Allergies
George Chemedi from Canada:
I've received my PYRO-ENERGEN II in less than 5 business days. That was a good start.
In all honesty, I must admit I'm very impressed with this product. I guess it is the best price I've ever spent.
In only 4 days it miraculously made my 15 years old bad allergies go away, like I never had it.
For over 15 years I've been taking medication daily to avoid endless sneezing, watery eyes, plugged nose, itchiness and feeling miserable overall.
Although I was resistant at the beginning (the internet is infested with scams), what really made me go for the product was the price.
It is very good price-wise you stand out of the crowd, that is intriguing (and interesting) to the serious buyer.
As for the features and effectiveness, this seems to be the most important invention and development in mankind's history. This is a great threat to the world medical school and the pharmaceuticals they're promoting.
Thank God, Junji Takano was blessed with a mind to put this wonderful product together.

George Chemedi
Woodbridge, ON L4L 8S5
Canada
Rashes
An anonymous message from Nigeria:
It cleared all the rashes on my body within three weeks.
Viral Infection
Anonymous from USA – gathered from an online source:
I just purchased this machine, and have tried it just once. I used it for 25 minutes. I felt overstimulated, but that effect wore off in a couple of hours, leaving a pleasant healthy "warmth". For prevention it is recommended one use it once a day. I personally wouldn't use it again at bedtime, though. I do have some kind of virus presently, and hope to ramp up safely to the four times daily recommended for ongoing illness.
Parkinson's Disease; Back Pain
Parkinson's Disease sufferer from Israel:
I just spent a few days in the company of a group of friends who know me well and for many years. They were amazed to see me in such good condition and looking better and also having much, much less shaking of my hands, walking better and altogether seeming to have shed some years of my real age of 84 and being a long-time Parkinson Disease sufferer. I have used the PYRO-ENERGEN since one month and it gives great hope to eliminate more and more symptoms of PD and improve quality of life.
I had a room mate, a lady of 52 years who has been suffering from backache - she says since youth - and there could not be found a cure because the cause could not be established despite innumerable tests. She tried the PYRO-ENERGEN and was relieved of her pain almost immediately. She kept using it several days a few times per day and kept expressing her joy at getting relief from her pain.
Autoimmune Disease – Hashimoto's Thyroiditis (Chronic Lymphocytic Thyroiditis)
Anonymous from Germany:
I use the PYRO-ENERGEN since the day I ordered it. Once, I was massively suffering from Hashimoto's Thyroiditis. That was my last hope. I got the recommendation from my friend, who for years has experience with the PYRO-ENERGEN - and I'm eternally grateful to him. On the basis of photographs, I see further success. Now I can once again be more successful in my business.
Sciatic Nerve Pain (Sciatica); Cough; Arthritic Pain
E-mail (excerpt) from one of our client in Washington, USA:
We have bought the PYRO-ENERGEN and tried it - and although we have only had it since last Friday and its now Monday afternoon, it has already solved a sciatic nerve pain problem that had caused the individual to not sleep before. It also reduced the owners cough (myself) by 60% in only 3 days. It has also reduced my arthritic pain considerably.
Muscular Dystrophy
E-mail from one of our client in Canada about her son's muscular dystrophy:
I am having much success with the PYRO-ENERGEN machine with my son. No side effects at all and we have been tracking his results. Very interesting...I see many changes in terms of a healing sequence. His breathing has improved and, although we have incorporated a Chinese gentleman who is using specific herbs with him, was surprised to see his one leg dropping (flattening out while lying down). We have not told him about the machine -- it is just my way of analyzing what is going on. I believe the machine is doing what you say it is doing. My son has felt so many changes in the last month with the PYRO-ENERGEN compared to the herbs and cupping being employed, or even with my own equipment. I am cautiously excited. I will keep you informed.
Scoliosis Pain and Cramps; Prostate Problems
E-mail from one of our client in Kansas, USA:
I want to tell you about Chuck and Jean where I have my PYRO-ENERGEN set up -- About Jean -- She has scoliosis -- one hip larger than the other and walks quite twisted -- walks with a cane -- pain in one hip -- was wearing a support belt -- feet and legs cramped at night -- muscles in her hip and back very weak BUT since she has been on the PYRO-ENERGEN, she no longer needs the support belt -- no cramping at night -- has more energy and can walk without her cane, but she chooses to use it.
About Chuck -- Last May-June, he had a near-death experience -- his prostate was so swollen, it cut off his urine flow and caused his bladder to become distended -- his prostate was "reamed out" but he has to catheterize himself several times a day to get rid of urine -- he had no sensation of needing to urinate -- had to wear a support belt as well because of weakness in his back -- now since using the PYRO-ENERGEN, he doesn't need the support belt and knows when he needs to urinate --
PRAISE GOD FROM WHOM ALL BLESSINGS FLOW for these improvements in just these TWO lives and guess what -- I don't have a PYRO-ENERGEN -- Chuck and Jean are buying mine but I can use it at their house -- now I need to get set up somehow so I can have one to use for myself.
Breast Cancer
A report from one of our Nigerian dealer, Dr. Shaye Jonathan:
A lady in her early 30s developed a lump in her left breast. She approached an orthodox hospital where the lump was surgically removed and taken to lab for analysis. She was thereafter told that it was cancer of the breast. To her dismay however the breast lump developed again, bigger than before. She approached the same hospital only to be told that her left breast would have to be removed completely. She declined. It was at this point that she was guided to us to come and try the PYRO-ENERGEN. After about 5 weeks of treatment, she traveled back to her base for Christmas holiday.
It was during this holiday period that she sent me this text message:
"I am happy to tell you that the result of the mammo I did on Dec 26th shows that everything is normal to the glory of GOD. Thanks for your kind gestures towards me and GOD will reward you bountifully in Jesus name. Happy New Year."
Thanks to the MOST HIGH for the gift of Pyroenergen.
Regards and Happy New Year.
Dr. Shaye Jonathan
Chronic Sinusitis
Ronald Weller from Cebu, Philippines:
I have had a chronic case of sinusitis for most part of one year. No treatment has worked until yesterday. After only one hour of PYRO-ENERGEN treatment, I have no more sinusitus. What a relief. Thank heavens for Dr. Ardell Binoya for leading me to this marvelous treatment.
Stubborn Bloating; Fibroid Tumors;
Anonymous from one of our distributor's client:
I wanted you to know I received the PYRO-ENERGEN yesterday morning! That was extremely fast. I have already used it for several hours and some of my very stubborn bloating has already subsided. Unfortunately, I am leaving for 1 day 1/2 but will be right back at it. I am very optimistic, so far.
UPDATE:
This machine is amazing! I only got to use it two weeks and then had to head out of town for one week; I just got back today. Anyway, I was worried when I stopped using it that the progress I had made would dissipate while away: that was not the case! I lost so much swelling over my whole body; every day I just kept getting smaller. This bloating, swelling has been one of my main side effects of my illness. I've been on raw food (fruits and veggies) for one year and that did not have an effect.
Nonetheless, I am also seeing shrinkage in the fibroid area as well as my stomach is flattening out. I can see I will be a size 2 again soon. I think I am a 5 right now from a 7-8. I am small framed so I looked overweight. So I went down an entire size—not fat loss again, but trapped toxins I could not release with cleanses and many other things I have tried. I have even looked much younger since using it!
My husband loves it as well. He uses it regularly. He says he sees more energy and better mental focus!
I will update you when all of my symptoms are gone which I believe they will be as nothing has affected me this way before!
Lower Back Pain
Jose Alcantara from Philippines:
I am suffering from waist back pain for almost 3 months so I decided to buy PYRO-ENERGEN to prove. First time i bring it in my bed while i was watching TV, for almost 4 hours. When i woke up in the morning i raise in the bed quickly, the back waist pain is gone just a little bit pain left. In the 2nd day I make 2 hours sitting, the next morning pain completely gone. Until now 3 months no more pain , but i continue sitting 2 hours a day. Thanks to PYRO-ENERGEN.
Hay Fever; Allergies; Sore Throat; Diarrhea; Cold; Rashes
EXCERPT: Anonymous from Australia – gathered from an Internet forum:
Every spring the onset of hayfever drove me nuts. I never used to suffer from this until 4-5 years ago. To alleviate this I'd take a pill everyday but then the pills stopped working and the nasal sprays were ineffective. After doing some research on this forum and elsewhere I came to the conclusion that PYRO-ENERGEN would be a suitable device to cure my allergies.
I was pleased with the customer service and made the order. It arrived promptly via FedEx. You basically insulate yourself so the negative ions from the unit flow into you—you can see this for yourself on their website.
OK so the results. PYRO-ENERGEN II is meant to be many times more 'potent' than PYRO-ENERGEN. After using it for 30 minutes my hayfever disappeared! This wasn't a placebo as my allergy never came back. It's been a couple of months now.
Other results include: sore throats disappearing within hours. I had a bad case of diarrhea after swimming which was cleared up in about 2 hours. Colds disappeared very quickly in under 45 minutes. My brother had a bad rash on his arm that disappeared an hour later.
Since then whenever there's something ailing me I'll use the unit for 30 minutes and everything's better. I don't think it'll do all the things it claims to do though—someone can dowse this if they like. However I'm pleasantly surprised this thing is so effective and am happy with my investment.
Cold
Anonymous from Australia – gathered from a blog source - Shamelessreviews.com:
My grandfather recently purchased a queer machine from Japan. It's called the PYRO-ENERGEN and it surrounds the body with an electrostatic field. This field allegedly deactivates the protein coats of viruses, thereby deactivating them. For those averse to shocks: do no fear using it. You won't feel a thing. The electrostatics envelope the user, but does not penetrate flesh.
Full of skepticism, I used the device for about an hour to see if the darn thing would knock my cold out. Hmm. Okay. I felt nothing. But pieces of paper did jump at my hand long after I used it. That was interesting. My cold didn't disappear throughout the use though...but it totally disappeared 4 hours after. Now that was odd because a typical flu lasts 4 days in me.
It's exciting if the effects can be replicated—all those Pharmas will go out of business!
Genital Herpes
Anonymous from Melbourne, Victoria, Australia:
Hello, I wish to remain completely anonymous though want to share my story. Approximately 4 years ago I was diagnosed with genital herpes and I was devastated and thought my sex life was over and that my chances of finding a partner who would accept this were slim. I spent approx 18 months researching and tried to find information on people who had found a cure for this insidious virus and after hundreds of dollars spent on treatments that didn't work, I bought the PYRO-ENERGEN. I used it intensively for two hours every day for three weeks. The virus never returned.
I still have the machine though have not used it since this intensive three weeks of treatment. The cold sores that are the symptom of HSV usually appear when an individual is stressed. I have had many periods of extreme stress over the last 3 years and have not experienced any tingling, itchiness, sores or any other symptoms of the HSV virus. I am convinced the virus has been eradicated from my body. I am trying to spread the word about this PYRO-ENERGEN.
Chronic Fatigue Syndrome
Anonymous, Age 55, Tarlac City, Philippines:
Originally gathered from http://www.mylot.com/post/653037/electricity-can-heal
For the past two weeks I have undergone treatment through PYRO-ENERGEN. I suffered from Chronic Fatigue Syndrome, plenty of Gas in the Stomach and weak Knees. After four treatments I find my body to be full of energy. I can do my work with less difficulty. My mind more alert. I would recommend this to those who had ailments and do not want to take synthetic drugs.
Stiffness; Ringing in the Ears; Warts; Eczema
Gloria from Bronx, NY:
I have used the PYRO-ENERGEN first in Quezon City, Philippines and then in NYC. I can't help noticing the difference in the static electricity produced in the 2 places. The static in QC is "lighter"; more sticky and heavier in NYC. Is there a difference in effect? All I know is that I started to feel good in QC, and continue to get better in NYC.
The first thing that went away a few weeks after using the PYRO-ENERGEN was the stiffness in my pelvis and knees that affected my walking. I could not believe the lightness in my gait, which at age 60 was unbelievable. Also the ringing in my ears is now gone. Warts are also disappearing. I can only wish it can make my eczema go away faster. I feel I need to sit at least 30 minutes 2 or 3 times a day for the treatment to be effective for eczema. I also apply Eczema No More 3 times a day which helps. I shall be reporting again on my the progress of my skin some time later on this website.
Allergies; Cold/Flu; Greater trochanteric pain syndrome (GTPS) a.k.a. Trochanteric Bursitis
Angel from Las Vegas, Nevada, USA:
I was given a PYRO-ENERGEN by someone who thought it would help my reactions to chemicals, as I have toxic encephalopathy as a result of chemical exposures from toxins such as air fresheners, perfumes such as Angel Perfume by Theirry Mugler, etc.
Living in Vegas which is in a valley there are numerous pollens that can be at relatively high levels. I tried the unit one day at the request of my husband and have since not had any need for my allergy drops.
We usually get URI's around the holidays, this year, we started going on the PYRO-ENERGEN at the first sign of a *sniffle* and we have interrupted the onset of the cold/flu etc.
This has also alleviated greater trochanter bursitis that was unmanageable with other alternative protocols.
When exposed to toxic chemicals the PYRO-ENERGEN helps somewhat with the severity of the reactions. Even on a non-exposed day, the PYRO-ENERGEN creates a feeling of health after a 30 minute session.
I highly recommend this unit to anyone who has chemical sensitivities as it does help to a certain degree.
Cold
Dr. X:
I own a PYRO-ENERGEN and have used it successfully for about a year now. It creates negative static electricity which mimics the ionosphere...apparently killing any and all viruses (not bacteria or parasites). I have used it for colds...and can honestly say it lessens the severity and duration of a cold...they usually last about two days if you catch it early...otherwise they would last 5-7 days on average. Another benefit I have enjoyed...it seems to "balance" me out and gives me greater clarity of thought if I use it when I am well on a preventative basis. It claims it will eliminate herpes from the body... but it can take a few months of regular use for that to occur.
Cold and Rhinovirus infections
Dr. X:
It is basically a machine that produces negative static electricity. The theory is that the energy produced rids the body of other harmful forms of energy and the negative effects they may have, such as ionizing electromagnetic and radioactive forms of energy. I know, it sounds bogus...so I purchased one and used it on a head cold I came down with a few days ago.
The device is very easy to use...simply plug it in and put your feet on the top of the box for 20 minutes or so. Well I am happy to report that my cold is now completely gone...with no residual coughing or sputum either. Actually it left yesterday...after only 2 days of using the machine. I am amazed...my symptoms were lessened immediately after the first use...my sore throat left and my sinus dried up.
My cold had started that day and I used the machine that night, so I had had the symptoms for a full day. The next day my symptoms came back full force...minus the sore throat. Lots of mucous and sneezing, water eyes, etc. I used the device that AM for 20 minutes then went to work...suffered thru the day thinking this is another useless device. Came home and used the machine for 20 minutes...symptoms lessened by about 70% right after that use. Waited an hour, then used the device again for 20 minutes...went to bed with almost no symptoms. Woke up the next day (yesterday) with only minor sneezing and discomfort...used the machine for 20 minutes and went to work (yes I work on the weekends). Symptoms were 95% gone...I couldn't believe it. By yesterday PM my symptoms were 100% gone.
I used the machine anyway last eve thinking this was all in my head. Woke this AM with absolutely no symptoms...no residual mucous, cough...nothing. All I can say is this machine WORKS for the common rhino virus...at least it did in my circumstance.
The website claims it can cure any and all viral diseases including but not limited to cancer caused by "virus or unknown cause". I BELIEVE IT. There were absolutely NO side effects, no "herx" or "die-off" effect...nothing. I do get herpes simplex Type I about once a year so I'm going to continue to use the machine for this as in theory it will rid the body of that as well. This is truly amazing.
Anxiety or Chronic Stress
Vivian M. Flores from Philippines:
I am using PYRO-ENERGEN just in one month and I am much happy that I feel good and as if all my stress was gone....thanks for PYRO-ENERGEN.
Liver Spots
Ron Caven from USA:
I purchased a PYRO-ENERGEN machine in May or June of this year. I used the machine for thirty minutes everyday for about five or six weeks. I must admit that the liver marks on the back of my right hand seemed to diminish but since I stopped using the machine they have returned.
Our comment: It's recommended that PYRO-ENERGEN be used until a certain period of time for at least once or twice a week even though the sickness appears to be gone.
Arthritic Rheumatism
Anonymous from Canada:
Before I had difficulty in breathing, heart pains due to heart blood clots, insomnia, dysmennorhea (Painful Menstruation), bleeding ulcer, arthritic rheumatism, low blood pressure and dizziness.
Back in the year 1979, I was treated by PYRO-ENERGEN and I am using such device until now. I am using that apparatus including my whole family, friends and relatives. All my sickness were gone. I am now 67 years old, still can climb to clean my roof. Thanks to our Lord God Almighty, to Junji and to this medical instrument.
Arthritis; Heart Ailment; Breast Cancer; Psoriasis; Rashes
Cecilia J. Agustin from Philippines:
Shalom! We really praise our Father for giving you the wisdom to invent PYRO-ENERGEN - indeed a treasured device used by our Father to heal many people. We have a unit in the family and have been so blessed with its curative and preventive effects. My Mom's arthritis has been healed and lately, she said she could now hear a little from her left ear from where she could hardly hear at all for ages now. My brother in-law who has a heart ailment and advised for angiogram has been undergoing daily therapy (at least 4 hours daily) and his stammering has gone and now feels relief in his breathing. My cousin with breast cancer (scheduled for operation last May) bought a unit too. Now, she has felt relief and won't be undergoing operation anymore. We really thank our Father, my good friends Art and Marlene Medina and of course, you, for this machine.
My friend also bought a unit and it has been helping cure his father's arthritis. My friend has psoriasis. However, he told me that he has been undergoing therapy daily since last August, around 4-5 hrs. daily. However, the wounds on his body, especially on his head, became more red, many and now all his body and head have red wounds. He still continues his daily therapy. He said since he used the device, he felt very itchy.
He is asking me if he will still continue to use the machine. Personally, I would like to believe it's only an external manifestation like measles, since the machine is killing the viruses. The reddening of the wounds also happened to my nephew with minor skin rashes, after he had a PYRO-session for a few hours. Now, the skin rashes are slowly fading away.
Til today, he continues his therapy, trusting that our Father will heal his psoriasis thru PYRO-ENERGEN.
Neuropathy; Diabetes; Cellulitis; Eczema
J.W. from Hammond, Indiana, USA:
I received the PYRO-ENERGEN about three weeks ago. It took me a few days to find the best way for me and my wife to use it. We have developed our own system and have been using the unit on a regular basis ever since.
I'm happy to report that it is clearing up the neuropathy in my feet caused by my type 2 diabetes. For the first time in a long time I have feeling in my toes. My wife is a type 1 diabetic and she is also experiencing feeling where she had none. We are very happy with what the PYRO-ENERGEN is doing for us.
My wife also had some sort of internal viral infection (cellulitis?) which was extremely painful and caused her skin to turn a strong red color. It went from her shoulder to her abdomen. She told me that her Doctor had said during a previous visit that if it occurs again she should go to the hospital for a IV drip of antibiotics. Well since we do not have hospital insurance she combined colloidal silver with the PYRO-ENERGEN and it took a week but the infection is now gone.
The problem that I had with my legs is improving greatly. The itching is almost entirely gone. The eczema problem has abated also. It is great not to have the scab and the itch and my skin is returning to normal.
I can't thank you enough. Your unit has been a wonderful healing experience for us.
Migraine
Anonymous:
I had been suffering from a migraine for 2 days. Symptoms included elevated blood pressure, dizziness, spontaneous vomiting attacks, and of course, a blinding headache that blotted out memory. I was not able test the PYRO-ENERGEN the first time I bought it to see if it works or not so I thought this could be the best time to test it. I put my bare feet on the machine for 15-20 minutes, then, voila, my migraine was gone. This is much better way to test that it is working than using the tissue test.
Cancer – Leukemia, Melanoma, Sarcoma, and Carcinoma Viruses
Another report from X, Ph.D.:
The PYRO-ENERGEN is still producing good results. There may be more inquiries because I am reporting that the PYRO-ENERGEN is the fastest way to reduce the virus part of leukemia, melanoma and sarcoma.
Another report from X, Ph.D. (Update - After 3 months):
Some more people have reported rapid reduction of sarcoma and melanoma treating just once a day. Carcinoma seems to be slow. Perhaps treatment has to be more often.
Another report from X, Ph.D. (Update - After 8 days):
We have had some more good recoveries from cancer. The melanoma virus goes away quickly. It seems to work best for melanoma when there is a metal plate attached to the output. Sarcoma virus goes away quickly and does not need the metal plate. We are still experimenting with carcinoma and lymphoma. Carcinoma is slow to go away so far.
Another report from X, Ph.D. (Update - After 1 Month):
Today a PYRO-ENERGEN user reported that his hip pain cleared up and his cold hands and feet warmed up. Coldness of hands and feet is often caused by poor circulation. That is often caused by sticky blood. Sticky blood is often caused by viruses. So it is not surprising that the PYRO-ENERGEN would help circulation.
X, Ph.D. (Update - After 3 days):
I continued to use the PYRO-ENERGEN for 1 hour per day. Virus and tumor scores are now 0. I am now taking enzymes to remove debris.
X, Ph.D. from Seattle Washington:
In September I began having some symptoms that prompted me to send a saliva sample away for radionics testing. By October I actually got around to sending off the sample! The results came back on the 13th - a score of 82 for sarcoma virus and also 82 for tumors. Well, at least that explained the symptoms. These numbers are just readings on a dial. They are mainly used to monitor progress.
There were a number of ways that I could deal with the virus (EPBWBR, F-SCAN, EM7V, BX-1 and others). But I had ordered the PYRO-ENERGEN and decided to wait so I could determine what it would do by itself. It arrived on the 18th. That evening, and each of the next six evenings I spent 2 hours with bare feet on the PYRO-ENERGEN box soaking up negative static electricity.
As of Monday morning the 25th, I had spent 14 hours on the PYRO-ENERGEN. There were some mild die-off symptoms, but nothing serious or even inconvenient. That morning another saliva sample was sent off. The results came back: Sarcoma virus 40 and tumors 32. Not bad at all! The usual drop on a good program is about 10 percent a month. I had a better than 50 percent drop in a week. The radionics lab people had never seen anything quite like this.
Psoriasis; Kidney Stone; Arthritis; High Blood Pressure (Hypertension); Paralysis
Dr. Pete A. Ong from Sta. Mesa Manila, Philippines (Update):
I acquired my unit here in the Philippines thru a distributor. In fact I have now 2 units of PYRO-ENERGEN and have been helping a lot of people with ailments specially those who can't afford regular medical treatment, and boy, the result of their sessions sitting on my PYRO-ENERGEN is simply unbelievable. I still have so many testimonies coming from those whom I have shared my PYRO-ENERGEN with and all of these happened in just barely three months.
Soon, I will be embarking on a mission to some remote areas of my country bringing with me my PYRO-ENERGEN reaching out to those people who cannot avail of medical treatment. The situation here in my country is getting worst because of the shortage of medical doctors. In two years time, most of our medical doctors have shift courses to nursing in order to leave the Philippines and work somewhere else as nurses. Its quite embarrassing to note that but that is simply the sad reality resulting from economic difficulties.
I still feel so blessed to have acquired my PYRO-ENERGEN units and thru these I wish to help my poor countrymen achieve a healthy life. Young children and adults are suffering from so many kinds of sickness and I hope I can save more money in the quickest time possible to buy more units of PYRO-ENERGEN so I can help more people. It will not make me rich financially, but I know I will be fulfilled and happy. Thanks to PYRO-ENERGEN. More power to all of you!
Dr. Pete A. Ong from Sta. Mesa Manila, Philippines:
I am a dentist by profession. I had my PYRO-ENERGEN since August this year and has worked wonders to so many people already. I, for instance, still benefit from my PYRO-ENERGEN. It is the only one that removed my kidney stones and rendered my kidney function to its fullest healthy state. It was only two months since I acquired this device and as I said, has caused help and good results to so many people I know.
My friend Anne mysteriously lost her psoriasis which bugged her for two weeks after using the machine for only 5 days! Her skin returned to normal and as if she didn't suffer from psoriasis. She has been so grateful to this wonderful machine. My secretary, Liza, suffered from arthritis and high blood pressure. She swears to high heavens that her ailments are now all gone without taking any single dose of drug. What really amazed me is my neighbor Mely, who has been paralyzed (right side of the body) for almost 15 years now. She has been operated to remove a tumor on her left side of the brain 15 years ago and as a result, half of her body was paralyzed and she also lost her left eyesight. She has been sitting on the PYRO-ENERGEN since August up to now and I can't fully tell in this letter just how much she has improved. She used to walk with a cane and she is has been rendered inutile because of what happened to her. You will not believe me if I tell you now that she walks alone by herself with no cane and now she sells commodoties all by herself, unassisted and very able. PYRO-ENERGEN didn't just give back her body but more so, it gave her back her life. She told me she will forever be grateful to me for letting her use my PYRO-ENERGEN. But I told her not to thank me but thank herself for having the determination to live life as normal as can be with the help of this device.
Up to this very moment lots of people I know are using my PYRO-ENERGEN. I am not writing this testimony to convince others to try and use it. Each one of us has a choice; and my choice was to use PYRO-ENERGEN. It's hard to convince people, especially in trying something unconventional. For those who tried it, let us congratulate ourselves. To those who don't, it's your loss.
Heart Disease
Mr. Tang from Singapore:
I'm a 65-year old and has been suffering from a heart disease since 3 years ago. I was on medication for many months. Few months ago, my son told me about this website he found. At first I doubted if it is true but I took the risk. I then started using PYRO-ENERGEN. After one week, my blood pressure decreases and I had more energy by now. It is possible that I might have heart problems again. But if that occurs, I'll use this device immediately.
HIV
A customer from Zambia, Africa:
I was diagnosed with HIV. I had been losing weight since that time. After using PYRO-ENERGEN, I felt better and then started gaining back my normal weight. I then eventually felt strong and recovered like a normal person. I let my doctor check my blood again and it did become HIV-free. But I was instructed to use the device as frequently as I can to prevent the virus from reappearing.
Headaches
Manuel I. from Marikina, Philippines:
I have used PYRO-ENERGEN to relieve headaches and surprised that it abated them rather quickly. I don't have any obvious health problems but I've been using this device for two months now. I had a few headaches early on but so far I'm feeling better. Also, drinking lots of water have enhanced my energy level.