Why You Failed in Controlling Your Diet
I often hear that a large majority of women fail to lose weight despite their efforts. What could be the reason?
Here, we'll show you how you (men and women) can successfully conquer your dreams of diet control without failure.
Use a digital bathroom weighing scale
The main secret is to use a digital bathroom weighing scale. We recommend you to purchase one that has graduation increments of at least 0.2 lbs. (90 grams). Since most analog bathroom scales can only measure in 1 lb/0.5 kg increments, they are not recommended.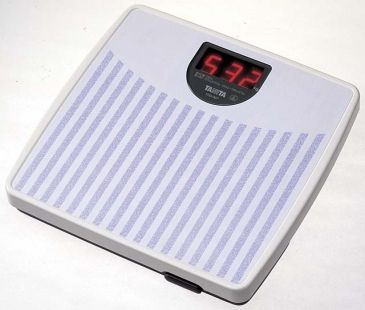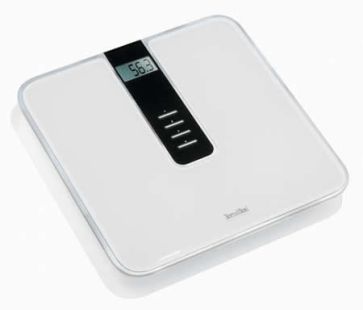 First of all, the reason why you failed in controlling your diet is because you were not able to use your idea fully due to the disturbance of your restless brain wave. By seeing a digital weight scale with your own eyes, your brain will activate fully to cooperate with your idea of losing your weight.
Why use a digital bathroom scale and not an analog model? A digital scale can measure even the weight of drinking water you consumed. In this way, you can measure your weight correctly and accurately every time you wake up, when you go to sleep, or even after your every meal.
Yes, a digital bathroom scale may cost you a little, but isn't it much cheaper than your eating habits?
Once you have a digital bathroom scale ready, the first thing you should do is to place it beside your bed and start by listing all your weight readings every morning and evening. Make a graph based on your daily readings to make it easier to see and post it on the wall of your bedroom. Just by checking your weight every day and listing it on the graph can make you think on how much you have to reduce your diet.
An analog scale does not show decimal numbers, thus you fail to know the small volume of difference. This will make you lazy and eventually lose interest in diet control.
We know that women love to talk, chat, and eat cakes with friends. Yes, let your friends join you in your weight-reduction program, too. Joining with friends will make losing weight a fun thing to do. Of course, there are a lot more that we can recommend aside from the weighing scale diet control method, such as by doing exercises like walking and biking.
Once again, diet control is a major cause of weight loss failure among women. It is because they cannot stop the urge of putting something sweet in their mouth.
And now, we found a simple trick to stop it. Here's how—perform "dash jumping" or do a jump rope for about 20 times. That's all. Isn't that easy?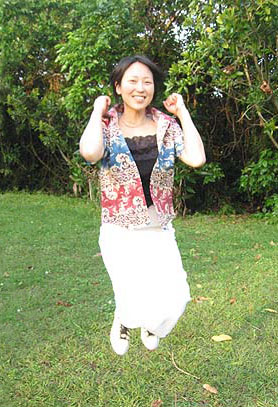 How come 20 times of jumping will get rid of your hungry stomach feeling?
We believe that a sign of hunger is measured by the amount of glucose in the blood. If you feel hunger, stress, or excitement, your adrenaline flow and blood sugar level will rise. Therefore, the above jumping trick confuses your brain to make a mistake by thinking that there are enough sweets or nutrition in the system. Then, you won't feel hunger anymore. It is just a temporary trick to extend your real hunger.
Conclusion
By means of using a digital weighing scale, you can measure your weight in 0.2 pounds increments each day. In this way, you can adjust your eating habit between every meal.
If you can lose 0.2 pounds (90 grams) a day, you will be able to lose 6 pounds (2.7 kg) in one month. Isn't that a great improvement for your diet control?
Oh and one more thing...you have to be careful with constipation. Make it a daily habit to have a bowel movement every morning whether you feel or not.
GOOD LUCK!
Reprint Rights: You may reprint this article within your website, blog, or newsletter as long as the entire article remains the same as well as the "About the Author" box.
Post your comment about the article below: