Vinegar for High Blood Pressure or Hypertension
We have been receiving inquiries about remedies for "high blood pressure" or "hypertension", at least 25–30 e-mails every month. It shows that the vast majority of above middle-aged citizens, especially those who have belly fat suffer from high blood pressure or heart-related diseases.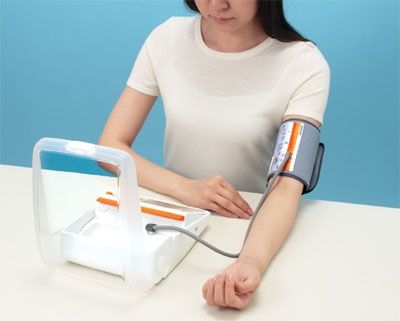 I have mentioned the effectiveness of vinegar treatment since 10 years ago several times in my articles. So, here it is, again.
I myself experienced high blood pressure symptoms at the age of 49, more than 20 years ago. Since I was a young boy, I was somewhat thin and my blood pressure was always at low level when measured. It was to my surprise to know that most of our relatives and friends are suffering from high blood pressure. Many of them are under medication, which cost them a huge amount of money.
Sometime in 1970, I saw an article about folk medicine in a weekly medical journal in Osaka. It states that vinegar helps in reducing high blood pressure. Yes, I remembered it, so I immediately mixed four tablespoons of vinegar to all my daily side dishes. Vegetable salad is dressed with vinegar. Boiled rice is added with vinegar just like Japanese sushi. Green tea is added with vinegar and honey, which tastes like apple cider. My life became incomplete without vinegar.
Regular consumption of vinegar is important for it to be effective against high blood pressure. Normal blood pressure of about 125/78 mmHg will be observed within a month or two. In some cases, it may take six months to obtain stable normal blood pressure. Once your blood pressure stabilizes, you can reduce to two tablespoons of vinegar a day. However, it is a MUST that you continue taking vinegar for the rest of your life to maintain normal blood pressure. This is the safest and cheapest way to avoid stroke and sudden death. Also, daily vinegar intake will dramatically improve the functions of your kidney, heart, digestive tract, memory, and other organs.
PYRO-ENERGEN
There is high blood pressure caused by kidney disease, heart disease, diabetes, and other complex diseases. In these cases, vinegar remedy or vinegar treatment won't be effective. Kidney diseases, heart diseases, and diabetes, may be treated well with the PYRO-ENERGEN. We also recommend consulting your doctor to check for cholesterol contents in the blood.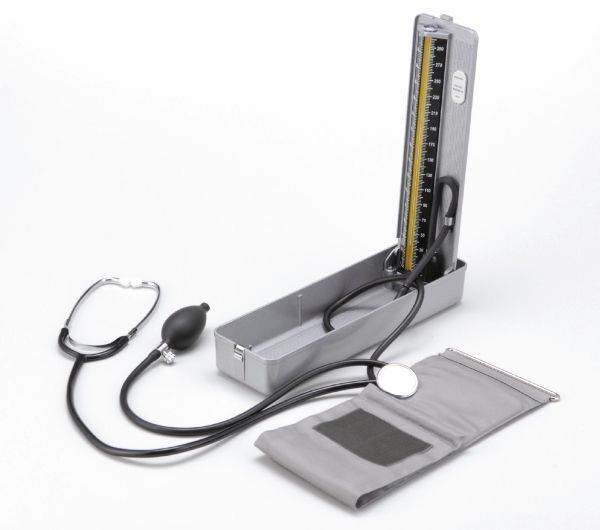 Other Health Benefits of Vinegar
Lack of sleep, sleeplessness, or insomnia, can be treated well with citric acid or lemon juice. Citric acid is believed to work as stress reduction agent in the body. Naturally, citric acid works in reducing mental fatigue and regulates nerve functions.
In this modern age, wherever you stay, stress distorts the various systems and organs of your body, especially the digestive organs. According to medical information, vinegar can be called the healthiest spice. Vinegar does not only lower the risk of high blood pressure, it can also be used for beauty treatments, helps with weight loss, arteriosclerosis, stroke, and other diseases. For patients with high blood pressure, a tablespoon of vinegar diluted with lukewarm water or milk and honey before bed is recommended. It also helps increase calcium absorption, which in turn reduces stress. How about for frozen shoulder prevention?
Apple cider vinegar drinks are good for patients with high blood pressure. Its taste is gentler and is rich in minerals and potassium, which in turn helps discharge the excess sodium in the body.
As everyone knows, a healthy lifestyle is important in preventing and treating high blood pressure. Reducing your intake of salty foods is one key to prevention. Obesity can cause high blood pressure, so exercise to burn excess fat. Overwork and stress also contribute for high blood pressure, so take a rest. Smoking also causes high blood pressure.
Vinegar has been used since thousands of years ago. There are even traces of it that have been found dating from around 3000 B.C. There is also a record that vinegar with egg was applied to various patients by healers in Greece, and many of them were cured. Vinegar seems to be used as panacea (cure-all) especially for skin diseases and respiratory diseases. Another history book states that Cleopatra drank pearl vinegar for beauty purposes. Christopher Columbus carried vinegar in his ship to have better nutrients with vegetables during his journey. Vermont folk medicine, which heavily relies on apple cider vinegar, is well known in treating arthritis.
There are hundreds of other uses of vinegar. Anyway, try vinegar for high blood pressure treatment. It is a definite cure and eco solution for all.
---
Related Articles
1. "Lower Your High Blood Pressure Naturally Using a Towel"
2. "How to Prevent Stroke Caused by Undetected Hypertension"
3. "Grow Your Own Sweet Potato and Lower Your Hypertension"
4. "Are You Suffering from Mysterious High Blood Pressure?"
5. "Relieve Your Hypertension Problems the Easiest Way"
Reprint Rights: You may reprint this article within your website, blog, or newsletter as long as the entire article remains the same as well as the "About the Author" box.
Post your comment about the article below: